Crystal Sound Bowl Healing Meditation
Please join us in community for this amazing experience with Hilary Zwahlen. Schedule and details can be found under Anatomy & Wellness Academy.
Enjoy being guided through a healing, calming, cleansing house of relaxation and refocusing. This beautiful meditation is deeply relaxing and therapeutic and should be enjoyed by everyone! Join us for a chakra balancing meditation with crystal singing bowls. We will be setting intentions and letting go of energy blocks with Full Moon energy. Hilary will guide you through a meditation while playing the crystal singing bowls. Open to all ages and experience levels! Expect to feel relaxed, rejuvenated and inspired!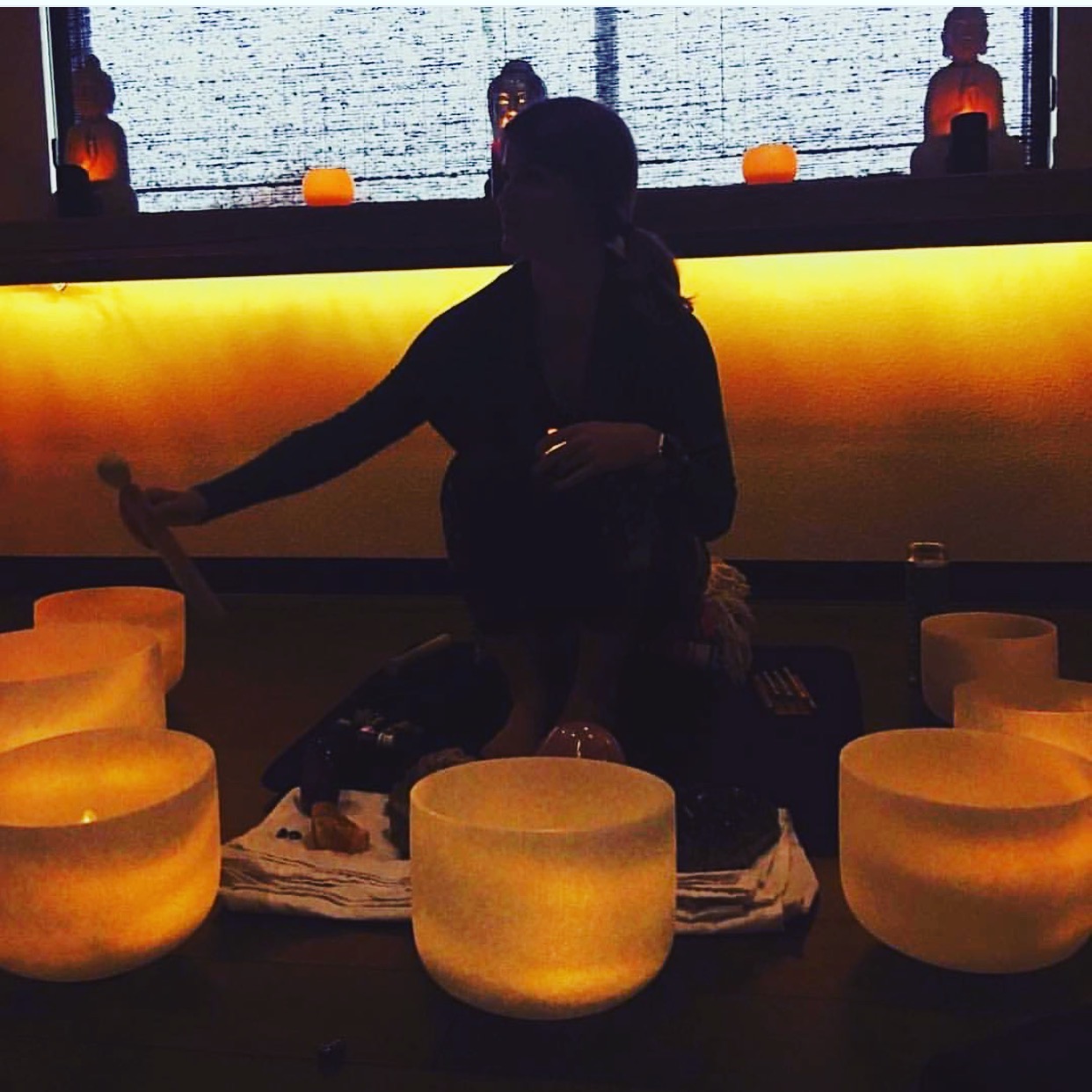 No meditation experience necessary.
We will provide bolsters and blankets for your comfort. Please bring a yoga mat and anything else you may need for relaxation.
Suitable for all
Crystal Singing Bowls are made of 99.9% pure Quartz Crystal and tuned to the notes of the seven chakras. When intoned, they produce a beautiful and pervading wave of healing sound and vibration which may create a physical, mental, and/or spiritual shift in the receiver. One does not need to be consciously aware of chakra balancing or crystal healing as it happens naturally on its own without effort.
Sound vibration has been used for Centuries to invoke our inherent ability for restoration and transformation on all levels. The subtle vibration of sound moves throughout the body and provides an internal massage while nurturing insight, intuition, and the flow of pure energy within and around the physical body to promote health and emotional well-being.
Sound Therapy wakes up our ability to listen and hear; hearing occurs beyond the ears through also feeling the sound waves.
For most individuals the greatest challenge for meditation is quieting the mind. However, the sound of a crystal bowl seems to fill the mind and reduce thoughts by providing an effortless point of focus.