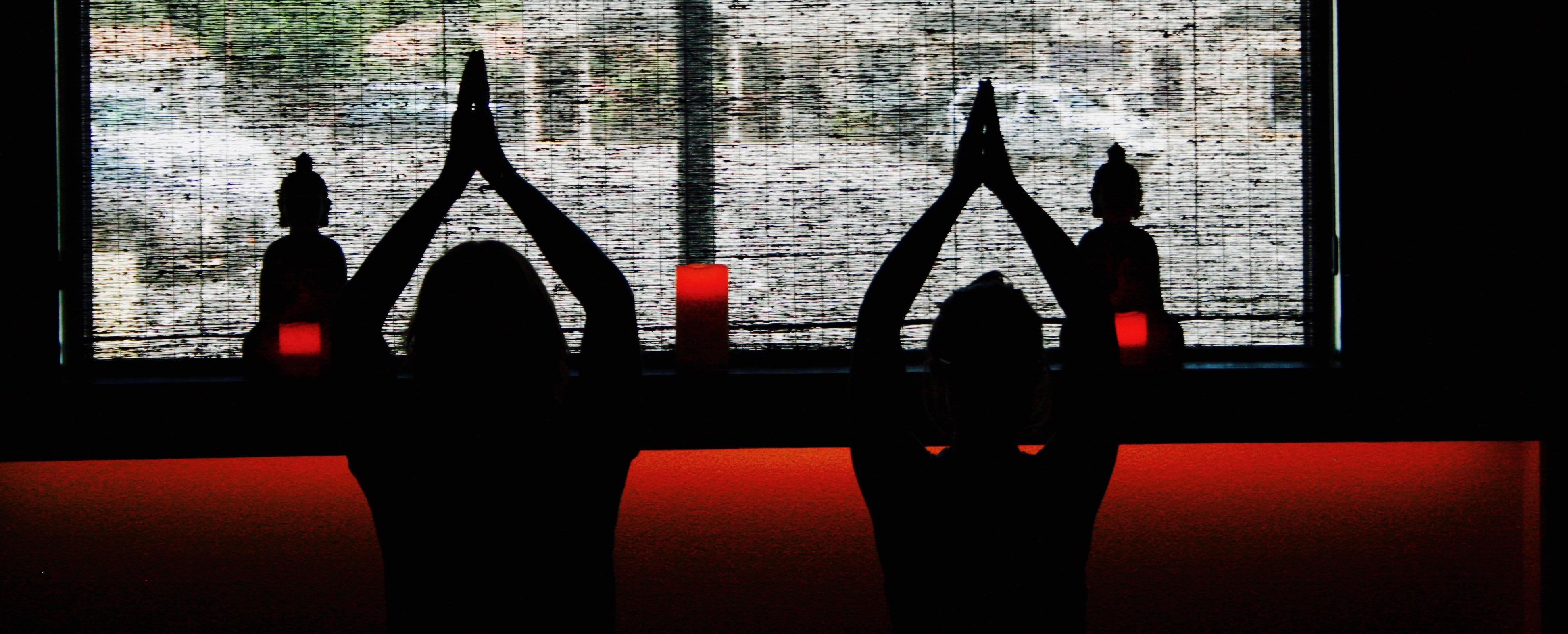 Morning Vinyasa Flow
Wake up and start the day with movement and breath. This class is geared towards those that are looking for a refreshing way to start their day. Morning practices allow us to set our daily intention, open and release the body, and to clear out any mental clutter. This flow class will be at a pace that awakens us to the presence of the moment by building strength, balance, and flexibility. Come experience how a morning flow practice can bring clarity to the business of our lives one breath at a time. Class is open to ALL levels.

Gentle Yoga Restorative Yin
A restorative practice offers your body the opportunity to relax and renew from generalized fatigue and the stresses of day-to-day life. Providing gentle movement and deep relaxation, all postures are practiced while seated or reclined. The use of props (blankets, bolsters) in this practice help support the body to release with comfort and ease. Practicing Yin Yoga will help you to reduce blood pressure, muscle tension, insomnia, and improve body alignment, digestion, and overall well-being. Restorative is recommended for all! This class is ideal for those recovering from injury, illness, surgery or simply for those who want to complement their other classes with a low impact practice.
Back Care Yoga
This class is designed to be a gentle approach to movement by incorporating yoga. The use of a chair, ropes wall and props will allow for decompression and realignment of the spine. Strengthening the gluteal muscles and increasing range of motion in the hips will allow freedom in the spine.
Ease into Yoga
Transform your body, mind and spirit in this one-hour gentle yoga class. This class offers modifications for all levels, enhancing one's participation in movement while focusing on balance and strength. Yoga props and the Inversion/Rope wall are commonly fused into the session fostering an attainable class for all. Highly recommended for beginners or students needing a more gentle approach to movement.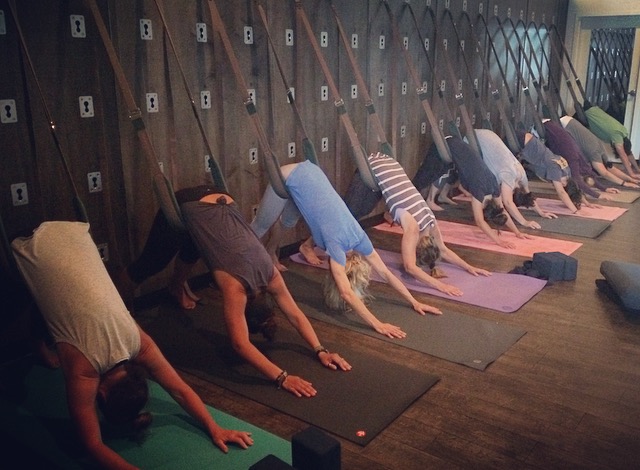 Gentle Morning Yoga w/ Inversion Wall
This class is a unique blend of hatha, yin, and restorative yoga. Increase range of motion, flexibility, balance, and strength all while placing little to no pressure on joints (especially knees and wrists). Reclined, seated, and standing postures are offered to give the body a well-balanced practice as we move slowly with breath and intention. This class is great for those who desire a nurturing, softer, slow-paced, and relaxed yoga practice. Teacher offers modifications for all levels. This class offers use of the Inversion Ropes Wall.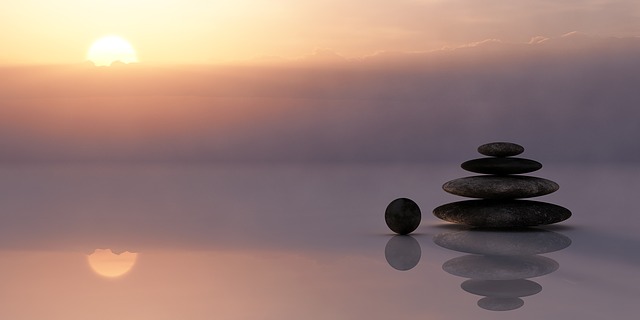 Meditation
If you are looking to calm the mind; the peaceful practice of meditation will allow you to be the observer of the mind's activities, thus becoming less involved in the urgency of emotional and mental drama. This practiced detachment is the first step toward the inner quiet. The mind, free of thoughts, becomes transparent, allowing us to experience the peaceful balance that always lies just behind the mind. When the mind can be still, you will experience the pure happiness that is your true nature. As the practice of meditation matures, this inner serenity and balance will make its way into all corners of your life and you will be happy and steady person on the outside that you truly are on the inside.
Meditation is an ancient tradition in all the world's cultures that has been practiced and taught for thousands of years by a few. If you are one of the few who would like to discover your inner self and enjoy the happiness of your true nature, consider learning about the practice of meditation. If you can give yourself 15 minutes every day to sit quietly, it is certain that you will awaken the steady and cheerful person within.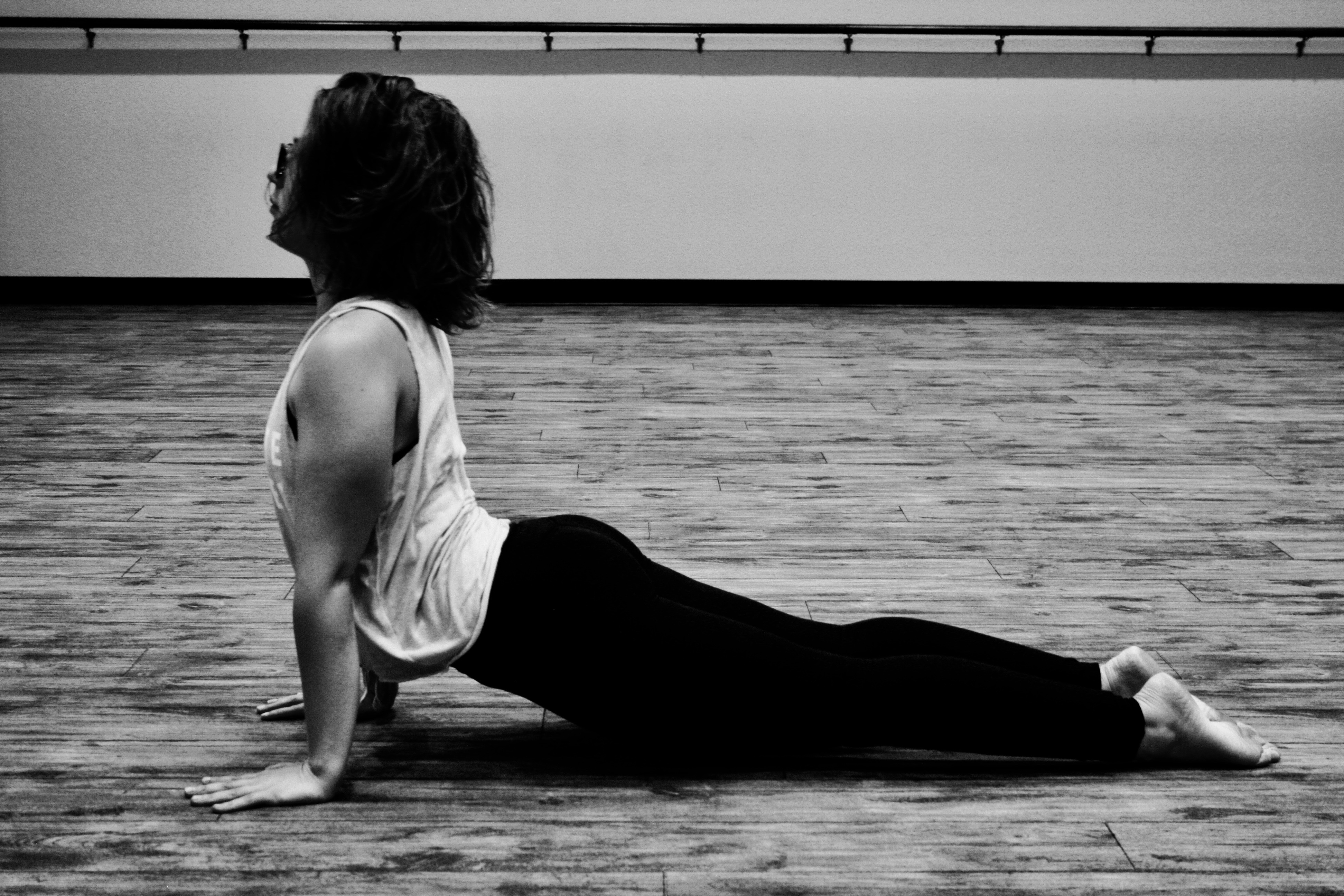 Vinyasa Flow
Vinyasa is a practice in which each movement is a gradual progression to the next, embodying  a dance-like flow while fully embracing the power of breath. You will experience an opening & closing sequence which envelopes a flow of movement emphasizing strength, balance, twists and back bending. Each class varies by offering a variety of opening techniques, creative expression, and a break from routine. In this class, there is a strong emphasis on alignment to ensure safety and mindful movement. This class is open to all levels including beginners. Rest and modifications are always available along with prop use and hands-on assists. Many variations will be given to meet the beginner's needs along with the more seasoned yogis.
As a steady reminder, we encourage you to listen to your body.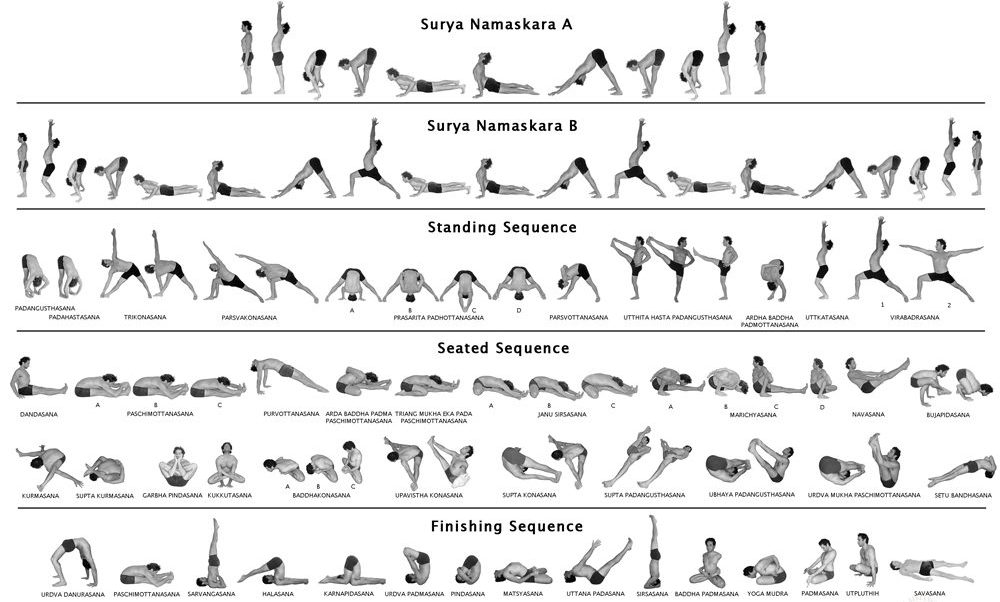 Ashtanga Primary Series
Ashtanga means eight limbs or branches, of which asana, or physical yoga posture, is merely one branch, and breath, or pranayama, is another. Intended to be a daily practice, this powerful healing practice is a specific sequence of postures (asanas) linking breath (pranayama) and movement (vinyasa). Ashtanga incorporates Tristhana, the three places of attention or action: breathing system (pranayama), posture (asana), and looking place (dristhi). These three are very important for yoga practice, and cover the three levels of purification: the body, the nervous system and the mind; they are always performed in conjunction with each other. Ashtanga is an athletic flow combining strength, flexibility and stamina for a complete practice. Ashtanga differs from other yoga methods, as the order of asanas is completely predefined. A practice will comprise of four main parts: opening sequence | one of the six main series | back-bending sequence | and a set of inverted asanas, referred to as the finishing sequence.
This traditional 90 minute practice will improve your overall focus and transform your physicality.
Evening Yin Yoga
The slow, cooling yin yoga practice allows for the stillness and calm required for lengthening the connective tissues of the body: the joints, the ligaments and the tendons. The tissues are not vascular like our muscles, so our work in increasing their mobility must be slow, steady and consistent. By holding deep,  yet well-supported mat postures for 3 to 5 minutes with the use of various props, and allowing gravity to do the work ,we create flexible and strong joints. This full body practice will allow you to feel a release in the body, mind, and spirit.  Yin is contemplative and by nature also allows students an opportunity to develop a meditation practice. Studio provides all props.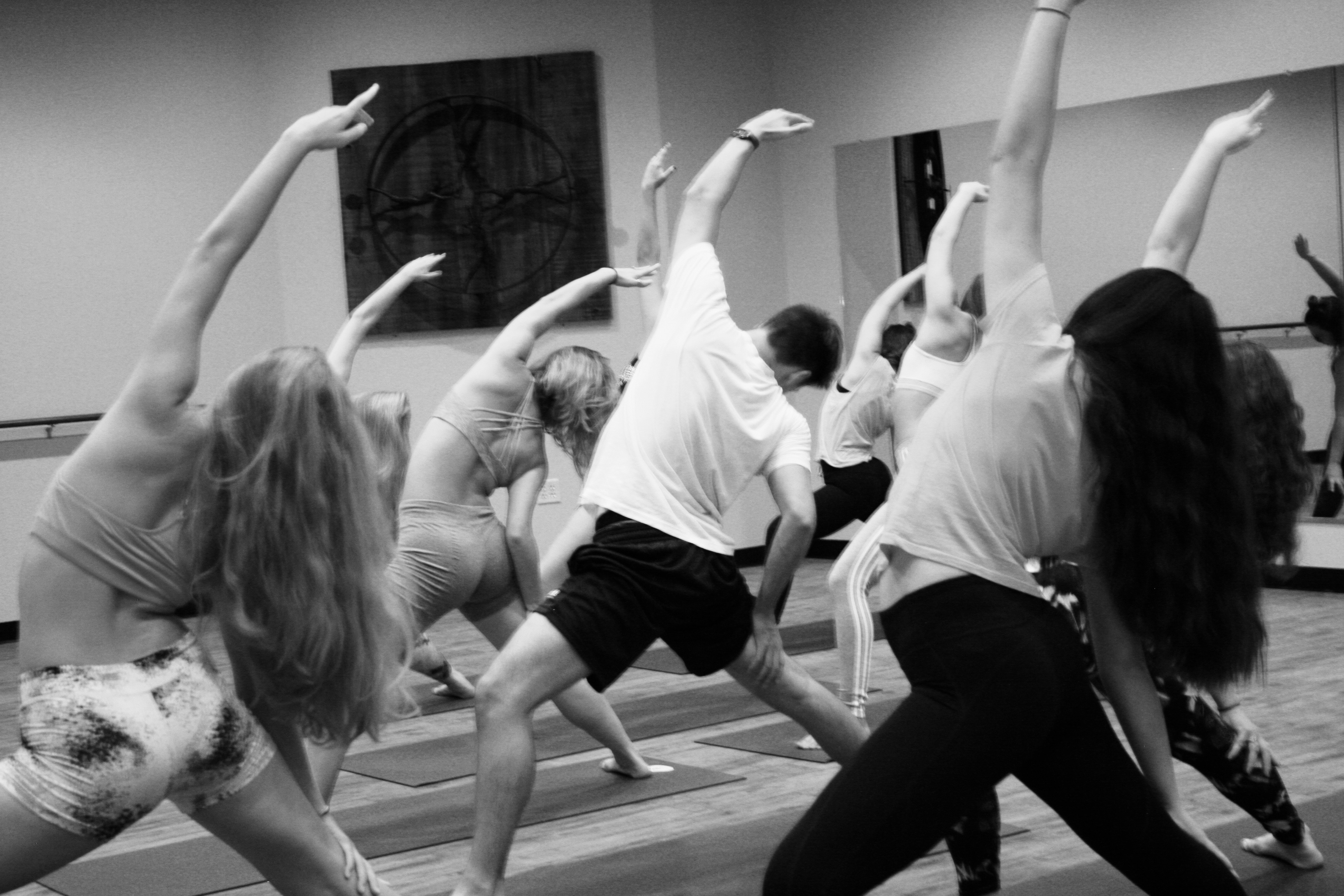 Heated Vinyasa
*see the description of Vinyasa above
This empowering class is practiced in 96 degree heat & 40% humidity. Please arrive hydrated and be prepared to sweat.  A hot yoga towel is required for your mat (we offer rentals).
As a steady reminder, we encourage you to listen to your body.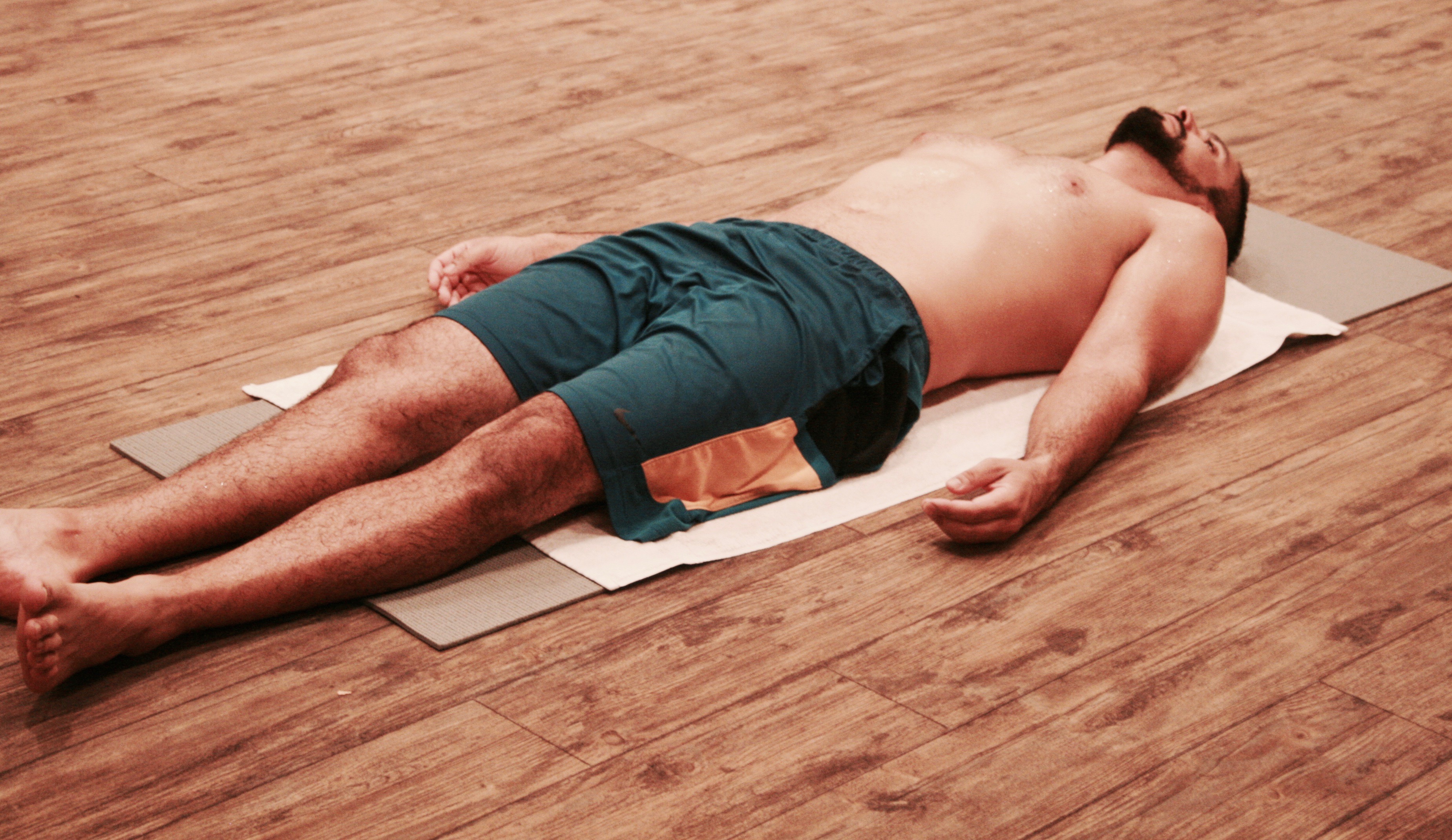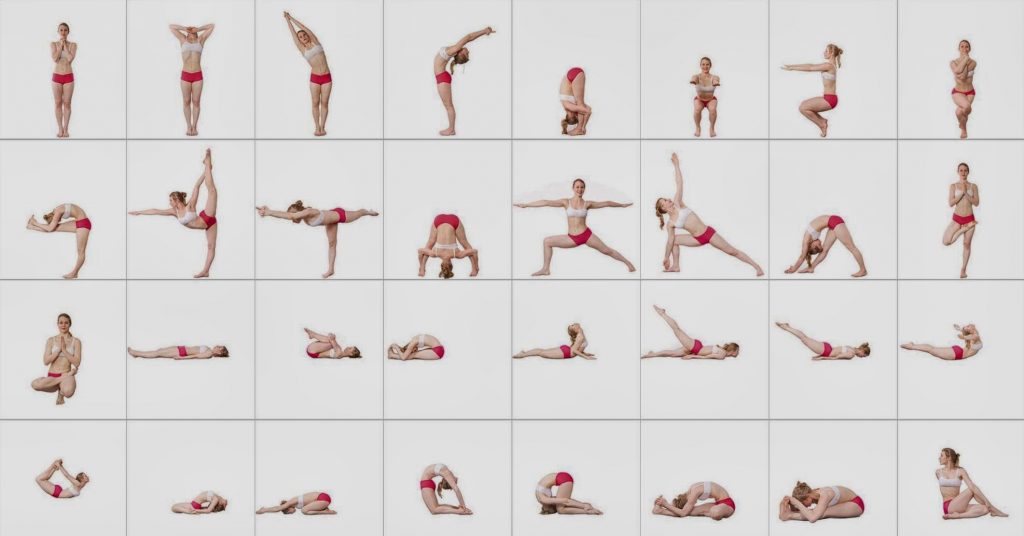 Bikram Method/ Hot 26
Bikram Method/ Hot 26 Yoga Class is a twenty-six asana (posture) series designed to scientifically warm and stretch muscles, ligaments and tendons, in the order in which they should be stretched. The first series of postures consists of the Standing Series followed subsequently by the Seated Series. The room is approximately 103-105 degrees with 40% humidity.
It may take a few classes for your body to adjust to the heat. Yoga is very emotional and works on many levels to heal. You will be practicing the same 26 postures in each class. You will feel different in every class because your body is different every day.  Each posture is designed to complement each other, as they stretch and strengthen the necessary joints, ligaments and muscles that become important in preparing for the next posture.
Doing these asanas requires a combination of concentration, determination, patience, and self-control. Remember to breathe. Do your best and listen to your body. The end result will be a rejuvenated, re-energized self (mentally, physically and spiritually).
If you feel overwhelmed due to heat or exhaustion, please take rest. Do not let your ego take over– it won't serve you. 
NOTE: Please arrive hydrated and be prepared to sweat. Please bring a mat, hot yoga mat towel, and water. Note that we rent all of these items as well. The main goal is to try to stay in the room and to keep coming back!
Yoga is a lifelong practice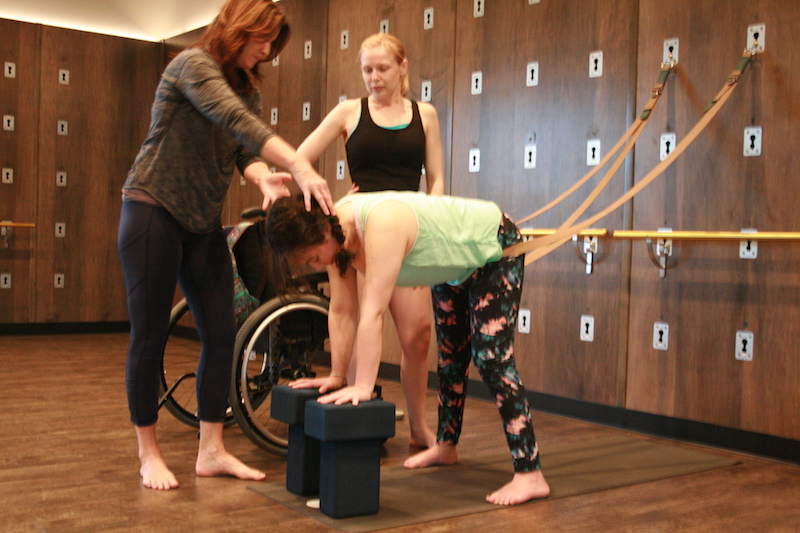 Adaptive Yoga for MS, RA & other Movement Disorders
This adaptive yoga class will embrace the best of yoga by combining mind, body, and soul. Through modification and relaxation we will recognize our own abilities to strengthen, energize, and improve postures. We will emphasize the importance of breath and self-awareness while embracing life's ever changing moments. 
Symptoms from movement disorders are known to impair balance and limit ROM. Numerous studies have concluded that balance, flexibility, strength, and overall fitness improve when patients with movement disorders take part in yoga. Modified poses as a part of Adaptive Yoga for Movement Disorders "increase flexibility; improve posture; loosen tight, painful muscles; build (or rebuild) confidence; and, through these benefits, enhance quality of life." – American Parkinson's Disease Association