Join Caroline Mitri, owner of Health Inside Out, in her knowledgeable and organized workshop series.
Each workshop allows you to discover food and lifestyle choices that can transform your life. As a Certified Health Coach, she is committed to a holistic approach to wellness. Schedule and details can be found under our Anatomy & Wellness Academy.
To book an appointment for a consultation or an appointment, please contact 209 | 996 | 9642.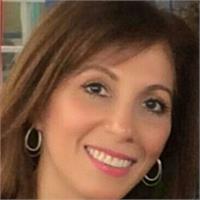 Meet Caroline…
I was always interested in natural health and healing. I grew up believing in herbs for pain and illnesses. I have read numerous books about these topics. My knowledge came in handy and proved beneficial when I healed many of my own ailments such as hyper thyroid, cystic ovaries, asthma and severe allergies. I was always determined not to live on medication and find the root cause of my conditions.
Aside from reversing my illnesses, I was able to help many friends and family members. One of my achievements was helping my mother who was diagnosed with lymphoma a few years back. She was able to reverse her cancer without chemo and remains in remission to this day. But my biggest satisfaction and gratitude to my practices was unveiled after helping my twenty one year old son get back on his feet after a serious accident that could have impaired him for the rest of his life.
Though I have held many different corporate and government jobs, I always hungered for educating myself on the latest nutrition and health news and books. It was not until recently that I decided that my passion and drive have urged me to pursue a formal career in holistic health. My desire to help and support people attain their goals in health, nutrition and well-being has been one of my long time ambitions. Driven by this yearning desire, I pursued training at the Institute for Integrative Nutrition in New York. I received my certification as a Holistic Health Coach, got certified by the American Association of Drugless Practitioners and have obtained Continuing Education Units from Long Beach State University of California. I lead workshops on nutrition, demonstrate cooking classes, teach at the local community education college and offer health and nutrition coaching one on one, to individuals, parents and families.
I believe that everyone should have the chance to return to a state of well-being and happiness. My focus is improving the health of my clients through my unique approach. I focus on primary food or non-food sources of nourishment, such as relationships, limiting beliefs, and self-image, while addressing secondary food which is the proper nutrition our bodies need to attain optimum health.
I help clients create a completely personalized "roadmap to health" that suits every unique body, lifestyle, preferences, and goals. Learn more about my unique approach to health coaching.
Are you curious about how health coaching can help you? Can one conversation transform your life? Schedule an initial consultation with me today. I am committed to helping you.